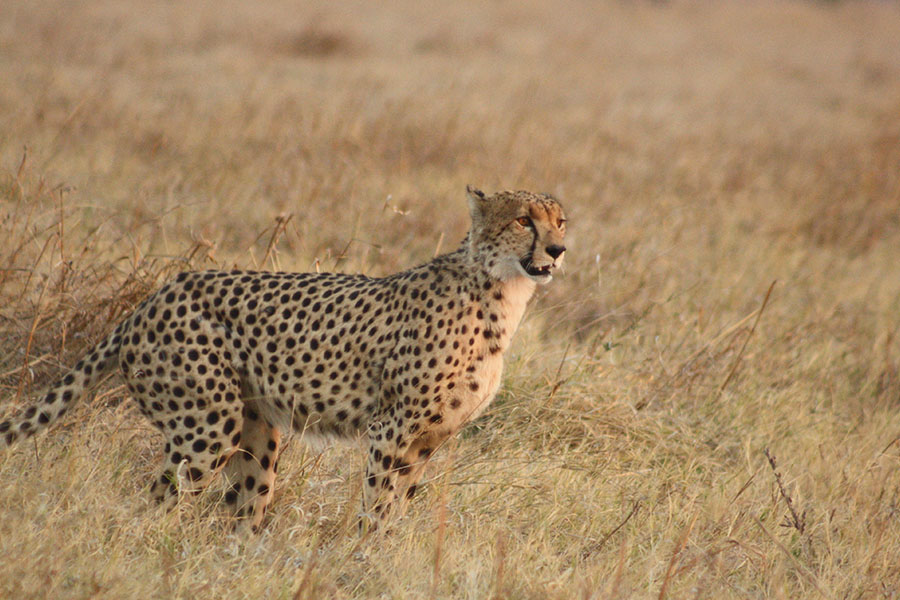 The Nxai Pan National Park is a spectacular destination for a safari. The scenery is the main draw here, with wonderful sand dunes, towering baobab trees, and of course the salt pans themselves.
When flooded, the pans also offer tremendous birding and game-viewing opportunities. Short grasses replace the salt pans and attract vast herds of ungulates—including zebra and wildebeest. The best time to visit is from December to April.
The location in northeastern Botswana makes it easy to combine your visit with a trip to Chobe and the Okavango Delta, which reaches into the park. Lodging here is only possible as part of a mobile camp, but nearby Makgadikgadi Pan camps are also an excellent option.