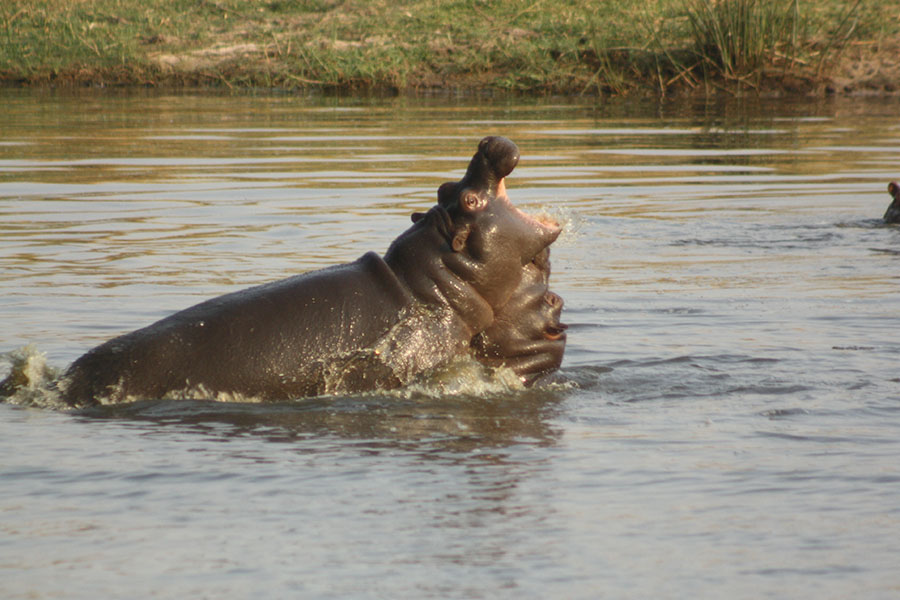 The Okavango River cuts through the center of the Kalahari Desert, creating a unique inland water system that gives life to a huge variety of birds and animals.
The Okavango Delta is a unique safari destination because you can view much of its wildlife from a traditional canoe, or mokoro. Every year the delta floods cover over 6,175 square miles/ 16,000 square kilometres.
The best time to view wildlife is during peak flood season (which is ironically during the May-October dry season). Wildlife is more concentrated on the delta islands at this time, making it easier to spot.
There are numerous lodges and luxury safari camps, many of which offer walking safaris and/or island camping trips.